Neo Access Control Reader (ACR) GEN2
12-24v wired Access Control Reader.
RFID / Fob Card, Pincode and Bluetooth Entry.
Can be used on guest room or common door.
Highly Secure Solid State NO/NC Relays.
Tamper Switch.
Switch Monitor (RS/Dry Contact etc.)
Maintenance friendly connector
Must be used in combination with electric locking hardware such as motorised openers, electric strike, electric bolt, maglock etc.
Water proof, resin encased electronics. Can be installed open to elements.
Weigand 37 for optional external keypad?
2 Year Warranty
Installation & Specifications
https://support.kas.com.au/portal/en-gb/kb/articles/har300-series-datasheet
3x Key Management Options
KASAccess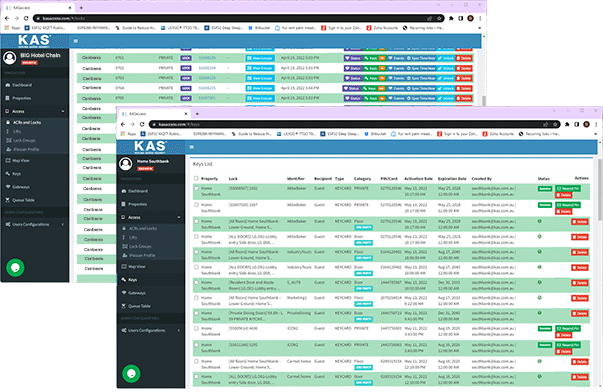 Cloud Based, remote and in-house management of Keys
Flexible enterprise solution, suitable for hotels, apartment buildings, education, government facilities, gyms etc.
Cloud based remote key management.
Lock Grouping – Set one pin to many locks.(Useful for master keys and common Doors).
RFID / Pin and Bluetooth Keys with valid periods.
Multiple admin user levels
Scheduled free passage.
Remote event records.
API available for RMS Integration and 3rd party control.
Event Map to generate notifications and alarms based on user-defined conditions. Ie window open + door open + motion detected = Trigger Alarm.
Compatible with Neo Lock, Neo ACR, ACR2, KAS Smart PIR Energy Saver and KAS Wireless Reed Switches.
Lock-S
PC Software for in-house management of keys
Basic RFID access solution, suitable for locally managed hotels, gyms and apartments.
PC key management software.
No Internet access is required for access cards and FOB keys.
Valid key periods.
Scheduled free passage.
Master / Staff / Guest keys.
Lock entry records
Compatible with Neo Lock and Neo ACR
Stand Alone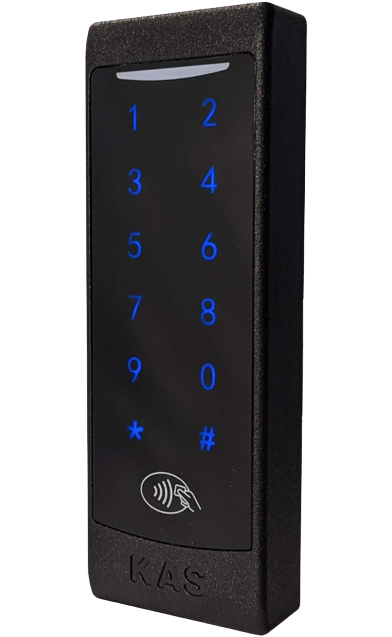 Basic management of keys via lock face keypad.
Basic solution, suitable for single locks, home entry, low volume AirBNB etc.
Manual entry on RFID / Fob pass and pin codes direct to the face of the lock.
Auto-generate 8 digit pin codes with valid period.
Custom 4 Digit pin codes (no valid period).
Bluetooth Entry.
Note :  The ACR and ACRv2 display backlight brightness can differ slightly from unit to unit due to manufacturing and parts variation.    In brightly lit areas, contrast may be reduced.  We recommend attaching the optional display overlay sticker to improve the readability of the display.  Please ask our sales team for more information.